Mink Bürsten is the global market leader in modern filament technology and brush technology. Established in 1845, August Mink GmbH & Co. KG is proud of its long heritage as an accomplished, dependable partner for thousands of well-known companies around the world. The firm's history is defined by innovative thinking, permanent refinement, superlative quality and its primary objective of absolute customer satisfaction.
Every year, Mink produces millions of brushes from a range of more than 250,000 different types at its production site in Göppingen. The continuous expansion of this site, together with the most modern machinery in the industry, enable us to produce brushes of the highest quality and to deliver even customised products fast and always on time.
Mink guarantees its international customers direct access, personal contact and rapid availability by means of a growing number of advisory centres in Europe. At the moment Mink has branches in Denmark, England, France, Italy and the Netherlands. Field Sales Advisors cover Austria, Poland, Switzerland and also Spain.
Its 500 motivated, highly productive employees and the high intake of apprentices make Mink one of the most attractive employers in the region. The hallmarks of its outstanding human resources are a high level of staff satisfaction and continuous professional training, which also takes place at the company's own Mink Academy.
We develop the most innovative brush solutions in the world.
For our customers we are not only a supplier, we are a partner.
We see ourselves as a synergy centre for brush know-how.
We are and intend to stay the number 1 in the world for filament and bundle technology.
All-round project management is our focus.
Quality leadership down to the last detail is our aim.
Our outstanding cost effectiveness is obvious.
For our customers we make the impossible possible.
Our overriding objective is the absolute satisfaction of our customers.
We aim for 100 percent on-time delivery.
Who leads us
We are committed to innovative brush solutions, which are adjusted to the requirements of our customers.
We are not just your supplier, we are also your employee! It doesn't matter if quantities are small or large.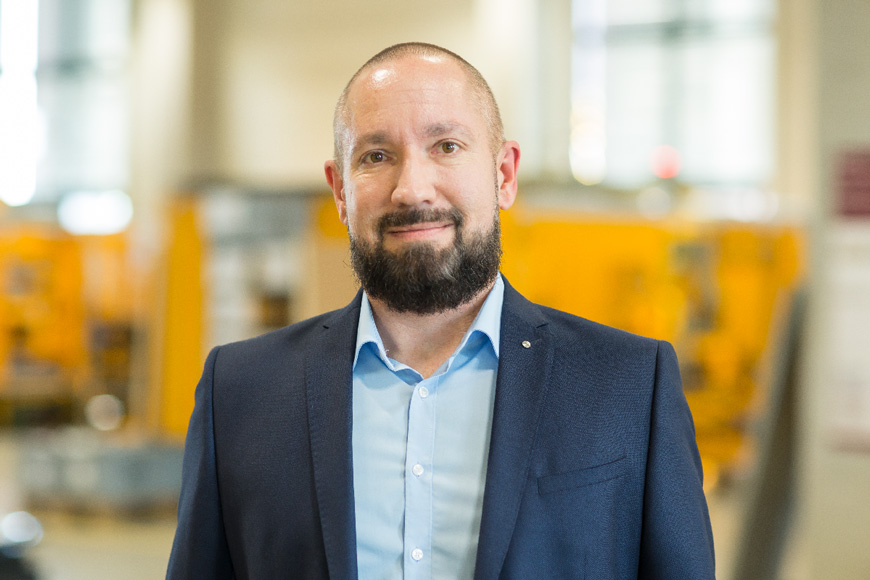 Michael Müller
The managing director
Technology and Purchasing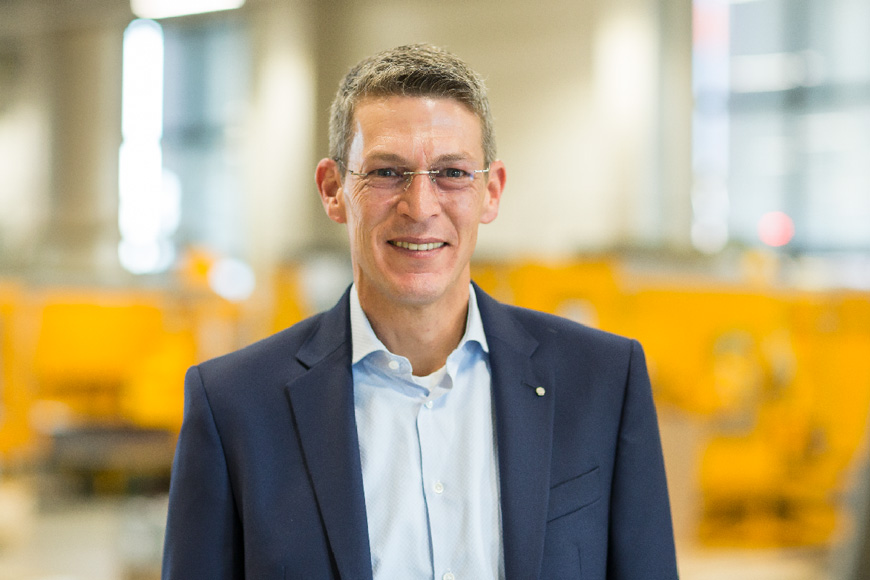 Daniel Zimmermann
The managing director
Finance and Human Resources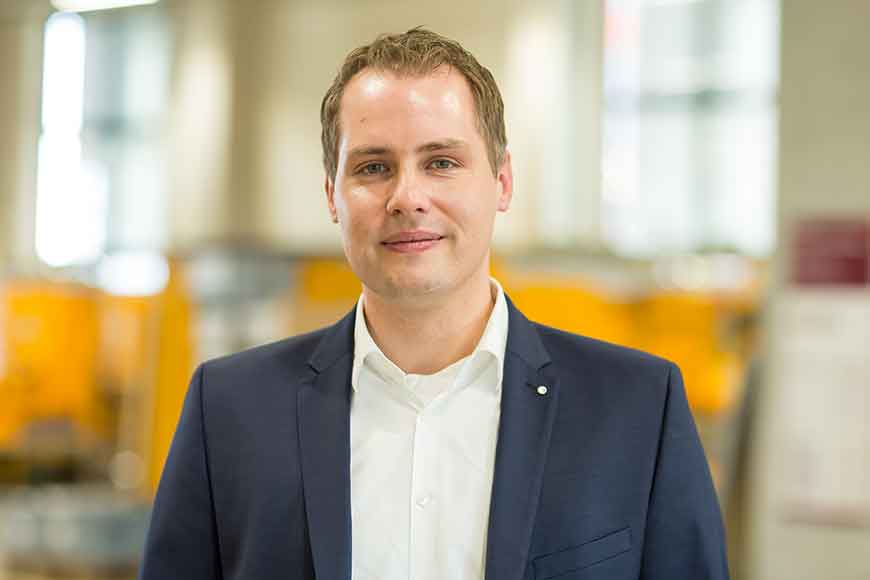 Benjamin Zondler
The managing director
Sales and Marketing
Mink Brushes stands for successful development ideas and production innovations, not to mention outstanding training and further education. In recognition of these activities, Mink has received many awards in recent years.
With currently over 500 motivated and performance driven employees, Mink works in partnership with several worldwide renowned companies and is proud of the fact that our efforts have received recognition with several awards.
This recognition drives us on to achieve further dynamic growth.
Mink wins innovations price 2021: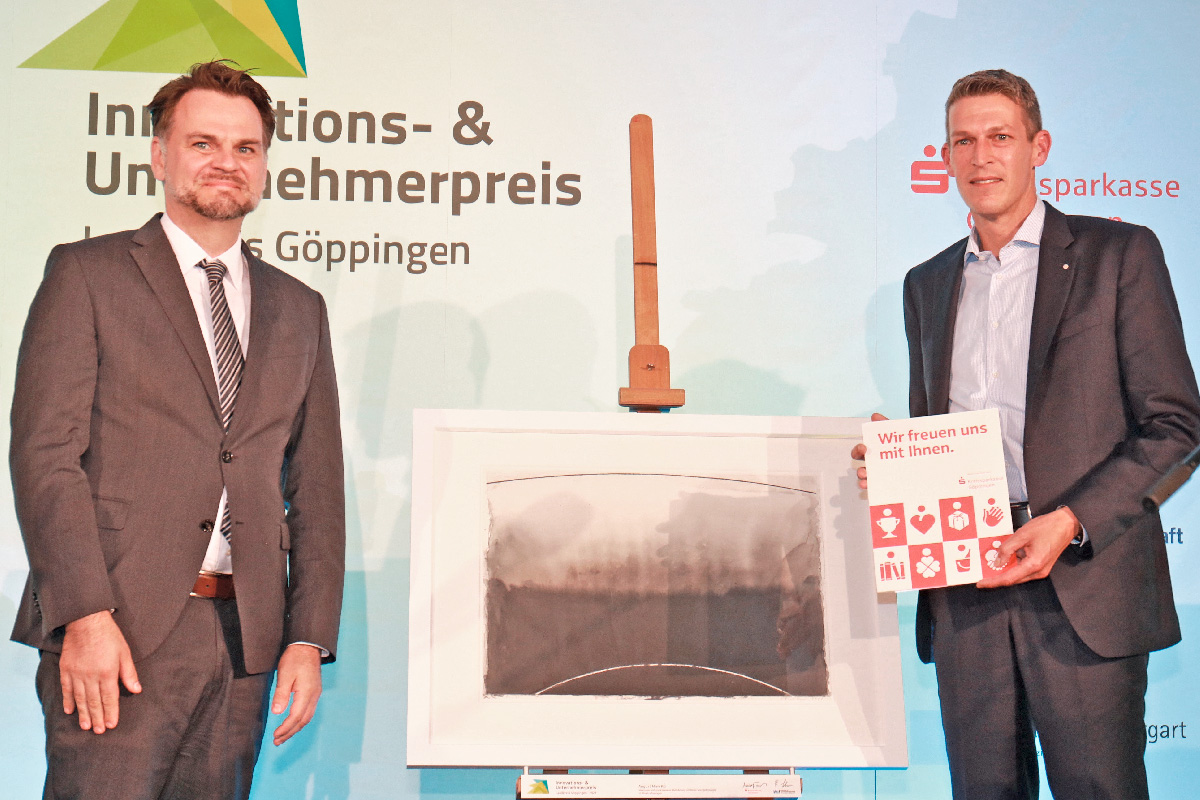 Quality management
Best quality and absolute customer satisfaction are our primary goals.
Therefore, August Mink GmbH & Co. KG has a DIN EN ISO 9001:2015 certified management system.
Thanks to continuous expansion of our production facilities in Göppingen, together with the most modern machinery in the industry, we are able to produce brushes of the highest quality (Complaints fewer than 0.2 %, measured as a percentage of annual sales) and to deliver even customised products fast and always on time (99 % of confirmed deadlines are met on time). This applies to custom designs as well. For years, Mink has continually optimised its administration and production processes in order to eliminate sources of error and wastage. The in-house Mink Academy contributes to this continuous improvement by providing ongoing training to employees and is continuously adapted to suit customer requirements. Regular audits by our customers and various supplier awards confirm that we are on the right track.
Environmental management
Sustainable use of resources throughout the company is one of our major goals. Besides taking measures in production to avoid unnecessary waste, we avoid wasting energy such as that needed for compressed air. Unavoidable plastic waste is always recycled. When selecting materials for new products, we avoid environmentally harmful substances right from the start.
Founding by August Mink in Stuttgart
Appointment as supplier to the court of King of Württemberg
Company management by Peter Zimmermann / Specialisation in the manufacture of technical brushes with bundle technic
Founding the site Autenbachstraße Göppingen-Jebenhausen
Construction of injection molding facility
Founding of the Wilhelm-Zwick-Strasse location
Founding of the Peter Zimmermann Foundation / Change of company name to August Mink GmbH & Co. KG
Building factory 3, fourth construction phase
175 years of Mink Brushes
General partner:
August Mink Verwaltungs GmbH
Limited partner:
Daniel Zimmermann
Manager Director:
Michael Müller, Daniel Zimmermann, Benjamin Zondler
Headquarters:
Göppingen-Jebenhausen
Founded:
1845 in Stuttgart
Number of employees:
500
Net annual sales:
> More than EUR 65 million
Production volume:
> More than 8 million units per year
Customers:
> More than 20,000 worldwide in the machine and plant engineering sector and
the processing industry
Complaints:
< Fewer than 0.2 %, measured as a percentage of annual sales
Delivery reliability:
99 % of confirmed deadlines are met on time
Trainees:
5 % of the workforce
Expenditure for R&D:
8.5 % of annual sales
Subsidiaries:
5 consulting subsidiaries throughout Europe
The Mink Academy was founded to provide training for Mink employees.
Since its foundation the Academy has contributed significantly to the long-term growth strategy of the company.
The figures speak for themselves: 10 % of employees have received in-house training, benefitting from the partnership with "Dualen Hochschule Baden-Wüttemberg" as well as from the wide selection of more than 50 internal seminars and workshops held each year.
Our own qualified trainers design and deliver training courses based on a range of relevant topics. There is a broad spectrum of educational and vocational support on offer covering technical matters to leadership skills. Besides improving employee skills, the aim of each course is to generate between 5 and 10 concrete suggestions to improve working practices for immediate implementation.
The Mink Academy concept received the regional award for "Innovation in Training" in 2013 from the Stuttgart Chamber of Commerce and went onto to win the "IHK Bildungspreis 2014" (National Chamber of Commerce award) in 2014.