Versatile and economical with large standard item range
Mink round brushes for fast results
Whether you need small or large quantities, Mink can supply you with standard round brushes quickly, inexpensively and in consistently high quality. In this way, you can get instant solutions to many problems that come up in day-to-day work. When special demands arise, we'll be happy to make our full range of services available. Our engineers will provide individual advice, and we can make modifications to standard brushes or manufacture special products to fit your needs.
Conventional applications: Cleaning   I   Washing   I   Dusting   I   Deburring   I   Coating   I   Structuring   I  Conveying   I   Handling materials   I   Dispensing   I   Perforation brushes/ Controlling
Advantages:
Instant solutions to your problems
Protection of surfaces against damage, reduced need for cleaning additives
Gentle transfer of freshly painted products
Hygienic application of icings, plus many other applications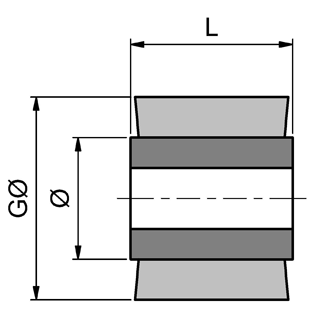 Consultation, individual solutions, …
Questions to our products, prefer an individual solution for your application or would like to order a sample? We are pleased to offer you a high quality, guaranteed to succeed consultation. Kindly give us a few details so that we are able to find you the correct advisor. Our specialist will contact you shortly. Alternatively, you can contact us by telephone or email:
Fon: +49 (0)71 61 40 31-0
E-Mail: info@mink-buersten.de
On-site consultation visit?
Mink Brushes operates internationally and has advisors in several countries. Even though your company headquarters is not in Germany, there is most likely a possibility to arrange an on-site visit.