Fixing reliably different shapes
For damage-free holding and protection
Damage in the form of scratches, dull spots, shiny spots, packaging marks or resins from foam materials can create immense costs in manufacturing. For example, bathroom fittings, glass and furniture manufacturers already benefit from the Mink U-System, with its flexible and versatile bristles,
in avoiding scrap.
Conventional applications:  Securing
Advantages:
Damage is avoided
Parts in all shapes and sizes can be held in position as required, simply and reliably
Items can be safely placed on order picking trolleys for assembly lines
Screws of Mink U-system
Looking for a suitable drill and screws for the Mink U system? Naturally, these can also be purchased from us.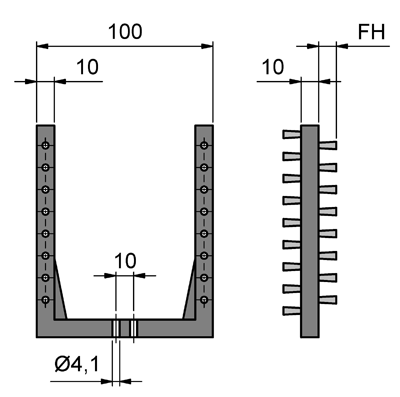 Advice and customised special solutions
Questions to our products, prefer an individual solution for your application or would like to order a sample? We are pleased to offer you a high quality, guaranteed to succeed consultation. Kindly give us a few details so that we are able to find you the correct advisor. The more accurately you describe the problem, the better we can prepare for the callback.
Our specialist will contact you shortly. Alternatively, you can contact us by telephone or email:
Fon: +49 (0)71 61 40 31-0
E-Mail: info@mink-buersten.de
On-site consultation visit?
Mink Brushes operates internationally and has advisors in several countries. Even though your company headquarters is not in Germany, there is most likely a possibility to arrange an on-site visit.