Protection against unnecessary transport damages
Gentle conveying in tight spaces
Say goodbye to conventional roller conveyors made of steel, rubber or plastic! With its flexible directional guidance and durable bristles, the Mink mini roller conveyor is the newcomer when it comes to parts conveying. Thanks to individually replaceable rollers and a freely expandable number of segments to convey your products, scratching and other damage are reliably prevented. Quick and easy to install, this conveyor solution will bring sensitive goods safely from A to B.
The Mink mini roller conveyor is available as a standard version in 2 m C-track length with 30 or 60 rollers.
Conventional applications: Conveying
Benefits:
Damage is prevented
Dirt adhesion is prevented
Ideal for sensitive products
Quiet conveying
Can be installed even in tight spaces
Load-bearing capacity: 60 kg per 1 m track length with rollers spaced 33 mm apart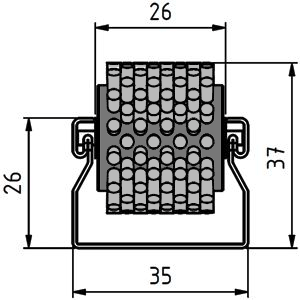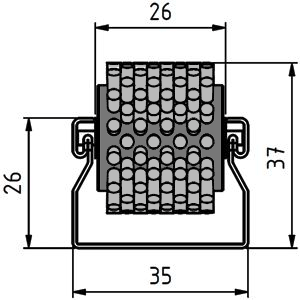 Advice and customised special solutions
Questions to our products, prefer an individual solution for your application or would like to order a sample? We are pleased to offer you a high quality, guaranteed to succeed consultation. Kindly give us a few details so that we are able to find you the correct advisor. The more accurately you describe the problem, the better we can prepare for the callback.
Our specialist will contact you shortly. Alternatively, you can contact us by telephone or email:
Fon: +49 (0)71 61 40 31-0
E-Mail: info@mink-buersten.de
On-site consultation visit?
Mink Brushes operates internationally and has advisors in several countries. Even though your company headquarters is not in Germany, there is most likely a possibility to arrange an on-site visit.