Two half-pipes – easy installation
The Mink HP-System consists of two half-pipe brushes that can be mounted quickly and easily, without dismantling the shaft. It makes no difference whether the brushes are being installed for the first time or replaced by the user after wear. There is nothing comparable on the market for industrial brushes. Invented and developed by our engineers, this system is yet another proof of Mink's innovative spirit, based on brush expertise developed over many years.
Conventional applications: Cleaning   I   Washing I   Deburring   I   Coating   I   Structuring  I  Handling materials   I  Conveying  I   Dispensing   I   Perforation brushes/ Controlling
Advantages:
Superior engineering, unmatched economy
Perfect design
Fast delivery, easy installation
Wide selection of bristles
Mink HP-System cylinder screws
Looking for suitable cylinder screws for Mink HP-System? Naturally, these can also be purchased from us.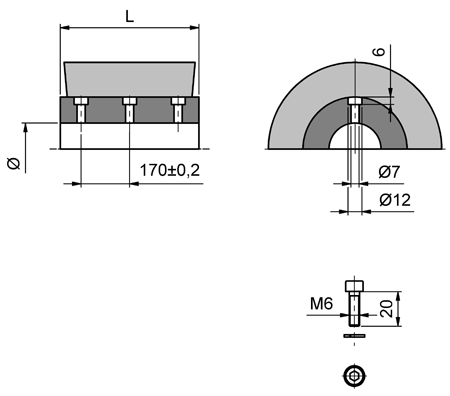 Consultation, individual solutions, …
Questions to our products, prefer an individual solution for your application or would like to order a sample? We are pleased to offer you a high quality, guaranteed to succeed consultation. Kindly give us a few details so that we are able to find you the correct advisor. Our specialist will contact you shortly. Alternatively, you can contact us by telephone or email:
Fon: +49 (0)71 61 40 31-0
E-Mail: info@mink-buersten.de
On-site consultation visit?
Mink Brushes operates internationally and has advisors in several countries. Even though your company headquarters is not in Germany, there is most likely a possibility to arrange an on-site visit.