Reliable applying and pressing on
Perfect results in hot and cold needle perforation
Ready-to-install, resistant to wear and inexpensive: Mink pressure rollers ensure impeccable end products in e.g. hot and cold needle perforation. Unlike traditional rubber or grooved rollers, the needles sink in between the bristle bundles; damage to the roller is thus minimised.
Conventional applications: Pressure rollers
Your advantages:
Even support of materials
Resistant to wear due to flexible bristle surface
Needles sink in between the bristle bundles
No marking thanks to special bristle technology
Ideally suited for micro perforation
Suitable for high temperature applications
Complete supply from a single source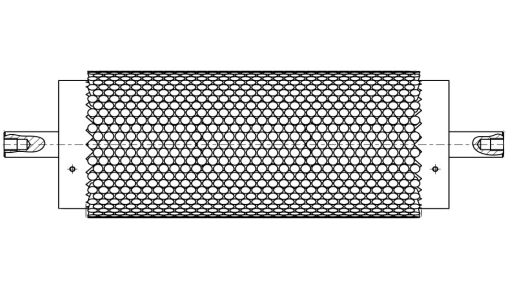 Advice and customised special solutions
Questions to our products, prefer an individual solution for your application or would like to order a sample? We are pleased to offer you a high quality, guaranteed to succeed consultation. Kindly give us a few details so that we are able to find you the correct advisor. The more accurately you describe the problem, the better we can prepare for the callback.
Our specialist will contact you shortly. Alternatively, you can contact us by telephone or email:
Fon: +49 (0)71 61 40 31-0
E-Mail: info@mink-buersten.de
On-site consultation visit?
Mink Brushes operates internationally and has advisors in several countries. Even though your company headquarters is not in Germany, there is most likely a possibility to arrange an on-site visit.