Scratch-free conveying, securing, stabilizing and supporting
Transport and storage equipment for delicate goods, such as carts, tugger trains, workstations and shelves, are made from commercially available pipe systems. With its thousands of sensitive bristles the Mink Guard-System provides optimum surface protection in such equipment. It prevents damage and dull spots that can require expensive reworking or lead to rejects.
Your advantages:
Fits pipe systems with a diameter of 28 mm
Rapid, tool-free assembly
For vertical, inclined or horizontal storage and transport
Suitable for all common surfaces (wood, metal, glass)
Non-slip, easy to remove
Can be attached in various ways
Attractive and inexpensive, with prompt delivery
Silicon-free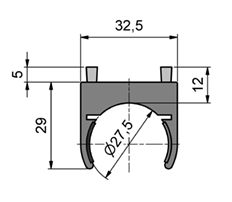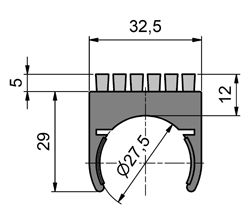 Consultation, individual solutions, …
Questions to our products, prefer an individual solution for your application or would like to order a sample? We are pleased to offer you a high quality, guaranteed to succeed consultation. Kindly give us a few details so that we are able to find you the correct advisor. Our specialist will contact you shortly. Alternatively, you can contact us by telephone or email:
Fon: +49 (0)71 61 40 31-0
E-Mail: info@mink-buersten.de
On-site consultation visit?
Mink Brushes operates internationally and has advisors in several countries. Even though your company headquarters is not in Germany, there is most likely a possibility to arrange an on-site visit.