Gentle surface treatment from standard product range
Gentle surface treatment from standard product range
The Mink TBS-System is a flexible and economic alternative to our disc brushes. This solution is fast and straightforward for effective surface treatment and is easily adaptable in the production process. Three different sizes, mountable on standard 20 mm shafts offer an overall diameter ranging from 45 to 100 mm with a bristle height from 10 to 30 mm. The bristles are made from black nylon, which has good resistance to chemicals and is suitable for a wide temperature range from –40 to +80°C. For especially gentle cleaning tasks we can offer black horsehair fibres. The injection moulded brush bodies are manufactured at Mink Bürsten and then bristled to completion.
Conventional applications: Cleaning   I   Washing   I   Deburring   I   Structuring  I   Carrying
Benefits:
Immediately mountable through the integrated thread insert and feather key grove
Gentle surface treatment
Quick delivery / attractive prices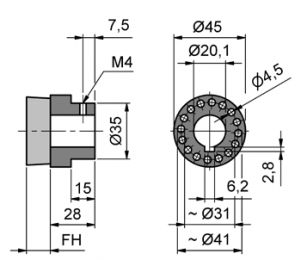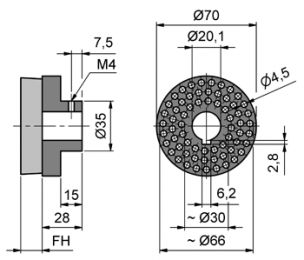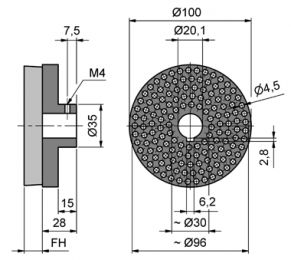 Advice and customised special solutions
Questions to our products, prefer an individual solution for your application or would like to order a sample? We are pleased to offer you a high quality, guaranteed to succeed consultation. Kindly give us a few details so that we are able to find you the correct advisor. The more accurately you describe the problem, the better we can prepare for the callback.
Our specialist will contact you shortly. Alternatively, you can contact us by telephone or email:
Fon: +49 (0)71 61 40 31-0
E-Mail: info@mink-buersten.de
On-site consultation visit?
Mink Brushes operates internationally and has advisors in several countries. Even though your company headquarters is not in Germany, there is most likely a possibility to arrange an on-site visit.